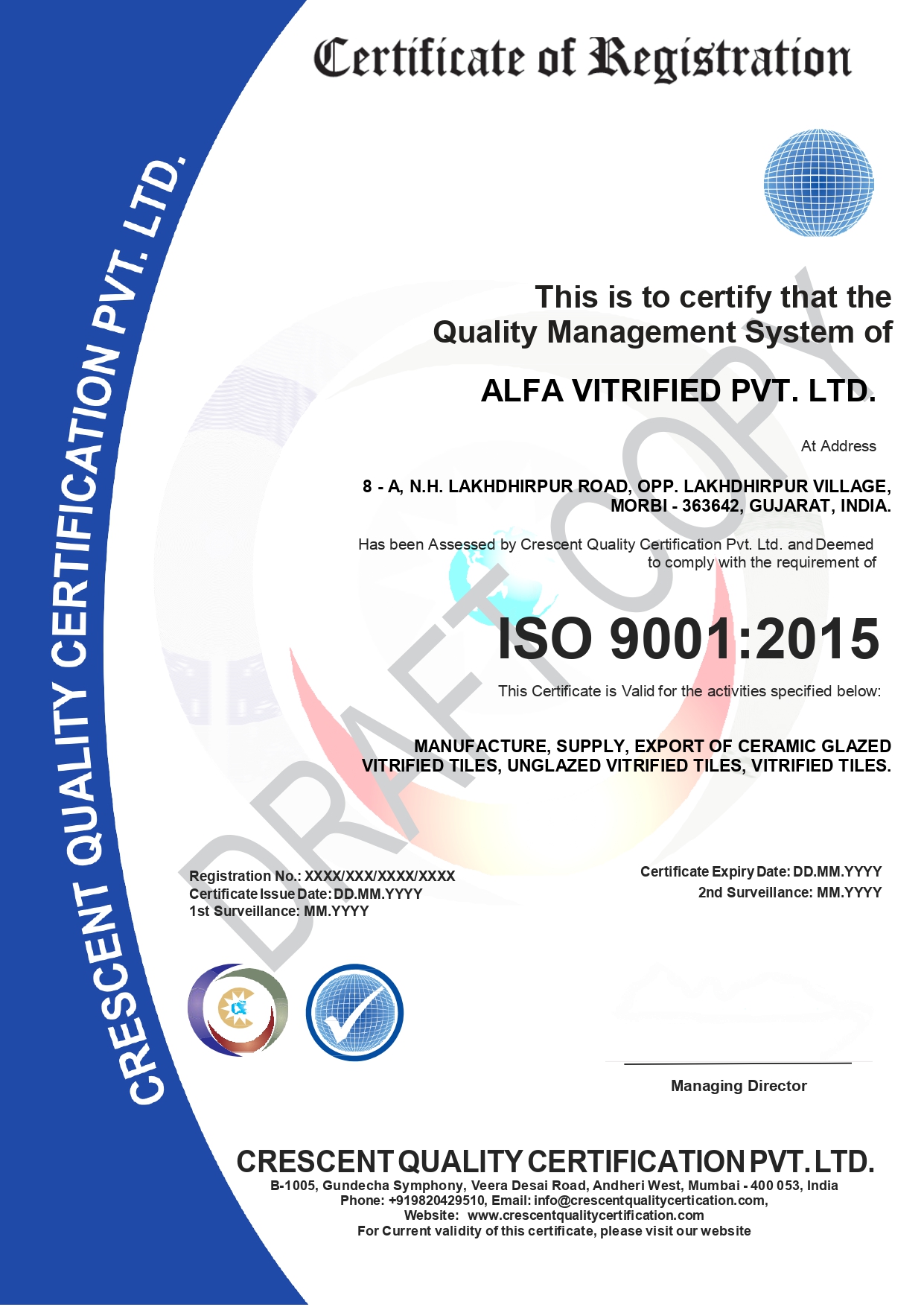 "The Journey of thousand miles must began with a single step."
We the Gravity Group are grateful to our patron who've supported us at every step.
The number of achievements we've managed to basket in this small journey. 
Recognized as two star export house by government of India. 

Recognized as one of the "Top 10 Commercial Manufacture for Tiles & Natural Stone 2021" by Industry Outlook Magazine.